In case of books, find your inspiration.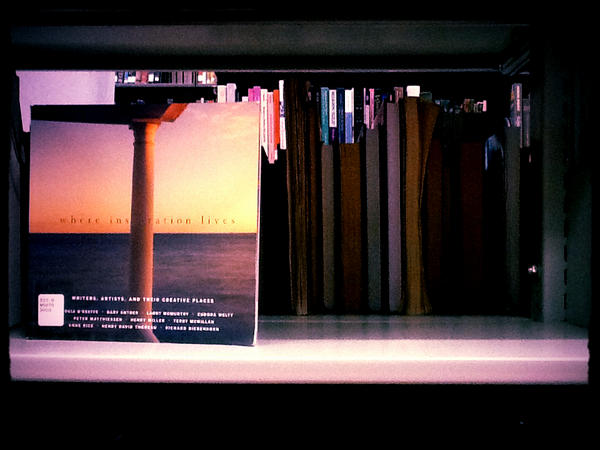 I only was able to read a passage in this book on an author who's inspiration was his home town. He traveled the world to find himself back to the place that wrote him, and now, through his plenteous, sprawling antique and used book store, he's rewriting his hometown.
I place this book on the shelves not far from where I found it. This is (one place) where my inspiration lives: The shelves of books.